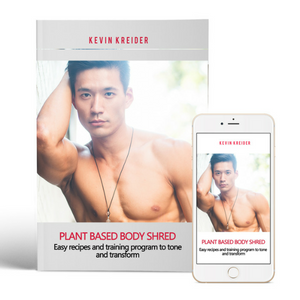 Special Guest, Vegan Fitness Coach Jasmine Marie, who helped co-author the Plant-Based Body Shred with Kevin Kreider.
In this episode, the discussion on how to become more Plant Based, how to ease your way into a Vegan diet, and how to start training.
We discuss some of the side effects that you can avoid, and some that you cannot avoid but we share how to mitigate the effects.
Instagram https://www.instagram.com/kevin.kreider/
Jasmine's Instagram: https://www.instagram.com/lafemmevegan/
Get instant digital access to the full Plant Based Shred :
https://go.pursuebykevin.com/plantbased